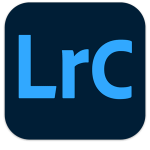 We're often asked if you can store a Lightroom catalog on Dropbox, and the question is cropping up even more frequently at the moment as Dropbox has a new beta version for macOS.
While you can't store a catalog on a Network Storage Device (NAS), it is possible to use Dropbox because the files are cached on a local hard drive. However, there are things to be aware of before embarking on it.
Note: at this time we wouldn't recommend saving your catalog on the new Mac beta version of Dropbox. There seem to be some bugs still to sort out.
Why would I want to store my catalog on Dropbox?
Some photographers like to have their catalog available both on their desktop and laptop computers, so they can still edit their photos when they're away from home. Dropbox can be a good solution because:
Your entire catalog is available.
There's no portable hard drive to drop or lose.
The updated catalog is automatically synced to both computers.
We hear fewer reports of Lightroom issues when the catalog's on Dropbox, compared to other similar services like OneDrive.
However, there are potential downsides too:
Access to the original files varies, depending on where they're stored.
You have to be very careful to avoid creating conflicts when switching computers.
It uses significant internet bandwidth as the previews are updated when you make Develop changes.
Sync services such as Dropbox are not supported by Adobe (or us!), so if you try them, you do so at your own risk.
Where would I keep my original photos?
If you do decide to sync your catalog using Dropbox, you'll need to consider where you'll keep the original files.
The most popular option is to store the originals on a hard drive in/attached to your desktop computer and just keep Smart Previews next to the catalog in Dropbox. These are smaller proxy copies of the original files, so you can still view and edit the existing photos on the other computer, but you'd need the originals to export at full resolution. (Our Lightroom Performance – Previews & Caches post discusses the different Preview types including Smart Previews.) Any new photos can be stored in Dropbox while you're away and moved to the normal photo storage on your return.
Another option is to store your photos on an external disk and switch this between devices, but if you're doing this, you might as well store the catalog on that drive too. In this case, the file path to the photos will need to be identical between the devices or you'll have to fix missing photos (tell Lightroom where they are) each time you swap computers.
Alternatively, if you have enough space on Dropbox, you could hold the photos there too. The file location would still need to be the same on both devices, or you'll still have to relink the photos when you switch devices.
How do I move the catalog?
If you do decide Dropbox is the best place to store your catalog, check our previous post How do I find and move or rename my catalog? to find and move the catalog. Move it to a folder that's in Dropbox. Once moved, double-click the catalog to open in Lightroom.
What do I need to know about the online/offline status?
For Lightroom to be able to open the catalog without causing problems, it is essential that all of Lightroom's files are marked for offline use and that Lightroom's finished syncing before you open Lightroom. We would also strongly recommend letting Lightroom's backup run every time you quit Lightroom, just in case you make a mistake.
Here's Dropbox's instructions on how to make files available offline and what their sync icons mean. The short version is you must right-click on the folder that contains Lightroom's catalog and select Make available offline, and wait for the green checkmark before opening Lightroom.
What about the new macOS beta version?
If you've used Dropbox for some time, you're likely already familiar with the process of making files available offline. However, with the new Dropbox beta on macOS, there appear to be some changes that are causing some issues. It's a beta so that's expected. We've installed it on a "spare" machine to check out these reports, and here's what we found…
Firstly, some people are reporting that their "offline" settings are not surviving the upgrade, so when they next open the catalog, there are previews missing and suchlike. So if you've already installed the beta version, double check that your Lightroom catalog's folder is still marked for offline use.
Secondly, there's a new cloud icon in the mix, which means the files are available online only. The green checkmark still means that the file is available offline, but sometimes both the green checkmark and the cloud are shown on the same file or folder. Confusing! If both are showing on the same file/folder, it means that some of the files contained in the package aren't downloaded yet. This seems to happen a lot on the Previews.lrdata file because it contains thousands of previews, so don't try to open Lightroom until the cloud icon is completely gone.
There may be other issues that we haven't found yet, but again, it's a beta version so that's to be expected. We'll update this post if we come across additional issues, in case you've already upgraded to the beta version, but if you haven't upgraded to the beta, we'd suggest waiting for the final release.
For extensive information on Lightroom Classic, see Adobe Lightroom Classic – The Missing FAQ.
If you have the Photography Plan, then as well as Classic you have access to the Lightroom cloud ecosystem including the mobile apps and web interface. For more information on these apps, see Adobe Lightroom – Edit Like a Pro.
Note: purchase of these books includes the first year's Classic or cloud-based Premium Membership (depending on the book purchased), giving access to download the latest eBook (each time Adobe updates the software), email assistance for the applicable Lightroom version if you hit a problem, and other bonuses.
We also have a special bundle offer for the two books. This includes Premium Membership for the first year as described above for the whole Lightroom family!