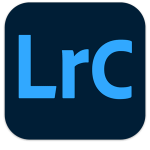 We're frequently reminded of the importance of backing up our catalog(s). But how often should you back up, and then how long should you keep the backups for? Here's a few tips to help make your decision.
How often should I back up my catalog?
By default, Lightroom prompts you to back up weekly. (Even if you have your own backup system for catalogs, we recommend you use the Lightroom one as well – here's the reasons why.)
If you're working on a large number of photos every day, a week's worth of work is a lot to potentially lose. So how much work can you afford to lose if the worst happened? 
You can change the backup frequency to prompt you daily, weekly, monthly, or every time Lightroom exits. To do so:
Go to Edit menu > Catalog Settings (Windows) / Lightroom menu > Catalog Settings (Mac) and select the General tab.
Using the Back up catalog pop-up, select the frequency of your choice.

 
You can also change the frequency in the Backup dialog itself, when a backup runs. While you're there, you can also change the location for the backup to be stored. We recommend this is different physical disk to the one your catalog is on, in case your main disk fails.
How long should I keep backups for?

Lightroom compresses the backups using ZIP compression so they don't take up too much space on your hard drive. Of course, if you're backing up every day, they can start to add up. The backups aren't automatically deleted, but you can go to the Backups folder using Explorer (Windows) / Finder (Mac) and delete older backups yourself. 
We recommend keeping a couple of older backups in addition to the current ones. For example, 1 year old, 6 months old, 3 months old, 1 month old, plus the most recent 4 or 5 backups. You never know when you might discover a mistake you made a few months ago, and want to retrieve settings for some photos from a much older backup.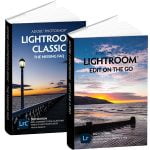 For extensive information on Lightroom Classic, see Adobe Lightroom Classic – The Missing FAQ.
If you have the Photography Plan, then as well as Classic you have access to the Lightroom cloud ecosystem including the mobile apps and web interface. For more information on these apps, see Adobe Lightroom – Edit on the Go.
Note: purchase of these books includes the first year's Classic or cloud-based Premium Membership (depending on the book purchased), giving access to download the latest eBook (each time Adobe updates the software), email assistance for the applicable Lightroom version if you hit a problem, and other bonuses.
We also have a special bundle offer for the two books. This includes Premium Membership for the first year as described above for the whole Lightroom family!