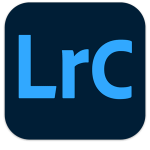 Where did my Brush tool go since I upgraded to Lightroom Classic 11.0? Here's how to get it back.
Don't panic, the Brush tool is still there! The biggest change in the latest Lightroom release was the addition of Masking. It combined the existing local adjustment tools into a single icon in the tool strip, and added a lot more power.
To select the Brush tool, click the Masking icon (circle) under the Histogram and then select Brush, or just use the keyboard shortcut K. The Brush tool itself still works as it did before.
To learn more about the new Masking tools, including the new Select Subject and Select Sky AI options, check our blog What's New in Lightroom Classic 11.0 (October 2021)? If you haven't used the brush tool, download our free Quick Start eBook that covers the basics.
For extensive information on Lightroom Classic, see Adobe Lightroom Classic – The Missing FAQ.
If you have the Photography Plan, then as well as Classic you have access to the Lightroom cloud ecosystem including the mobile apps and web interface. For more information on these apps, see Adobe Lightroom – Edit Like a Pro.
Note: purchase of these books includes the first year's Classic or cloud-based Premium Membership (depending on the book purchased), giving access to download the latest eBook (each time Adobe updates the software), email assistance for the applicable Lightroom version if you hit a problem, and other bonuses.
We also have a special bundle offer for the two books. This includes Premium Membership for the first year as described above for the whole Lightroom family!