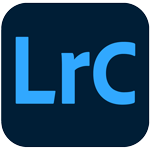 Whether you're backing up Lightroom ready to move to a new computer, upgrade your operating system, or you're just double checking your main backups, you'll need to know which Lightroom files to include in your backups. There's a fair number of locations, so it's worth checking every so often that your routines are up-to-date and all the files you need in event of any issue are on your list to back up. Let's take a look at the various Lightroom files you need to back up…
Your catalog(s) have a *.lrcat extension and you also need the *.lrcat-data file too.  Together they hold all of the information about your photos, including all of the work you've done on the photos within Lightroom, so it's essential that you include your catalog in your backups.
By default it's stored at:
Windows—C: \ Users \ [your username] \ My Pictures \ Lightroom \ Lightroom Catalog.lrcat
Mac—Macintosh HD / Users / [your username] / Pictures / Lightroom / Lightroom Catalog.lrcat
But stop! You may have changed the name or location of your catalog, so open Lightroom and go to Edit menu (Windows) / Lightroom menu (Mac) and select Catalog Settings.  In the General tab, it will tell you the name and location of your current catalog, and the Show button will open to that location in Explorer (Windows) / Finder (Mac).
Even if you use your own backup software to back up the catalog, let Lightroom run its own versioned backups too. The Lightroom backup includes the actual catalog (*.lrcat extension) and the *.lrcat-dataCatalog corruption is rare, but user error (e.g. accidentally changing a setting on lots of photos) is very common. You never know when you may need to restore some settings from older copy of the catalog. Lightroom's backup tool zips up the catalog and the *.lrcat-data file and places it in a dated subfolder, so you can always go "back in time".
The previews are stored in the same location as the catalog.  It's a folder (Windows) / package file (Mac) with Previews.lrdata at the end of the name.
If you have available backup space, backing them up would save time rebuilding them, and if you deleted your original photos accidentally, they may be the only copy left.
That said, the previews would be rebuilt on demand as long as you have the original photos, and they do take up a lot of space. If you run a versioned backup system, which keeps additional copies each time a file changes, you may want to exclude the previews as they change constantly and will rapidly fill your backup hard drives.
By default, Lightroom offers to back up your catalog once a week when you close Lightroom, and it keeps each of those backups. They're stored in a Backups folder next to the catalog, but you may have changed the location. In Lightroom 6 and Lightroom Classic, the backups are zipped (compressed). To check the current location, open the Catalog Settings dialog, which you'll find under Edit menu (Windows) / Lightroom menu (Mac), and change the Backup pop-up to When Lightroom Next Exits.
Then quit Lightroom and the backup dialog will appear, where you can view and change the current location of the catalog backups.
When you visit that folder using Explorer (Windows) / Finder (Mac), you'll notice that Lightroom never deletes your older backups. You can delete older backups yourself to free additional hard drive space. I would recommend keeping at least the most recent backups, in addition to some slightly older ones (e.g., 1 month, 6 months, 1 year), just in case you later discover you've accidentally overwritten some settings or removed some photos from your catalog.
Of course backing up your photos is essential.  Remember, the photos aren't "in" Lightroom, but are stored as normal files on your hard drive.
Make sure you back your working files up using their current folder structure, in case you ever have to restore a backup.  The Make a second copy backups from the Import dialog are only a temporary backup, and since they're stored in a completely different folder structure, they're extremely time-consuming to attempt to restore in the case of a disaster. Don't forget, you'll want to include your edited files (i.e. the ones created by Edit in Photoshop or other external editors) in your backups too.
Not sure where your photos are stored? Just right-click on your parent folder in the Folders panel and select Show in Explorer (Windows) / Show in Finder (Mac) to take you directly to that folder.
If your photos are a long list, rather than a hierarchy, you may want to use Show Parent Folder in order to more easily visualise how your folders in Lightroom relate to the folders in Explorer/Finder.
If you've ever synced photos from a mobile devices (and haven't specified a custom location in Preferences), you'll also want to back up the Mobile Downloads.lrdata file (or move the photos into a normal folder). You'll find the mobile downloads at:
Windows—C: \ Users \ [your username] \ My Pictures \ Lightroom \ Mobile Downloads.lrdata
Mac—Macintosh HD / Users / [your username] / Pictures / Lightroom / Mobile Downloads.lrdata
You'll also want to back up your presets, whether they're ones you've downloaded or presets that you've created yourself. That includes Develop presets (LR1-7.2), Slideshow, Book, Print and Web templates, Metadata presets, Export presets, etc.
To find them, go to Lightroom's Preferences dialog, under the Edit menu (Windows) / Lightroom menu (Mac) and select the Presets tab. Clicking the Show Lightroom Presets Folder (LR 1-7.4) button / Show All Other Lightroom Presets button (LR 7.5+) will open an Explorer/Finder window directly to their location.

By default, they're stored at:
Windows—C: \ Users \ [your username] \ AppData \ Roaming \ Adobe \ Lightroom \
Mac—Macintosh HD / Users / [your username] / Library / Application Support / Adobe / Lightroom /
If you've checked the Store presets with this catalog checkbox, some of your presets may be stored in a Lightroom Settings folder next to your catalog as well.  Checking or unchecking that box doesn't automatically copy them to the new location, so you may have presets in both locations. I'd recommend leaving it unchecked, unless you have a specific reason for using that feature, as it doesn't include all settings and often creates confusion.
Settings shared with Camera Raw – Default Settings, Point Curves, Custom Camera & Lens Profiles
Some settings are stored in a shared location, where they can be shared with Camera Raw hosted by Photoshop or Elements. They include your Develop Presets (LR Classic 7.3 and later), Develop default settings, lens profile default settings, custom point curves and any custom camera or lens profiles that you've created or downloaded.
They're stored at:
Windows—C: \ Users \ [your username] \ AppData \ Roaming \ Adobe \ CameraRaw \
Mac—Macintosh HD / Users / [your username] / Library / Application Support / Adobe / CameraRaw /
You may have downloaded Lightroom plug-ins, for example, Export plug-ins, Publish Services, custom web galleries, and so forth. You can probably download those again from the developer, but it's worth backing them up to be on the safe side.
To find them, go to File menu > Plug-in Manager and on each non-standard plug-in, check the current path, as shown below. Don't forget to write down your serial numbers or registration codes at the same time!
If you need to reinstall Lightroom and you're not a Creative Cloud subscriber, you'll need your serial number, and if you purchased an upgrade, you'll also need a serial from an earlier version. As long as you registered your copy with Adobe, your older serial numbers can be accessed on Adobe's website by selecting My Products and Services.
Finally, you may want to back up your Preferences file. That includes last used catalogs, last used settings, view options, FTP settings for uploading web galleries, some plug-in settings, etc. The preferences could be rebuilt if necessary, but you would save yourself some time by backing them up and restoring them.
Windows—C: \ Users \ [your username] \ AppData \ Roaming \ Adobe \ Lightroom \ Preferences \ Lightroom Classic CC 7 Preferences.agprefs
Mac—Macintosh HD / Users / [your username] / Library / Preferences / com.adobe.LightroomClassicCC7.plist
(The filename includes the Lightroom version number, so Lightroom 6 Preferences are called Lightroom 6 Preferences.agprefs / com.adobe.Lightroom6.plist etc.)
What a list!
If you've saved all of those files and you ever have to restore from your backups, you can simply return those files back to their correct locations, open your catalog, and carry on working as if nothing has happened.
Are your backups up to date?
For extensive information on Lightroom Classic, see Adobe Lightroom Classic – The Missing FAQ.
If you have the Photography Plan, then as well as Classic you have access to the Lightroom cloud ecosystem including the mobile apps and web interface. For more information on these apps, see Adobe Lightroom – Edit Like a Pro.
Note: purchase of these books includes the first year's Classic or cloud-based Premium Membership (depending on the book purchased), giving access to download the latest eBook (each time Adobe updates the software), email assistance for the applicable Lightroom version if you hit a problem, and other bonuses.
We also have a special bundle offer for the two books. This includes Premium Membership for the first year as described above for the whole Lightroom family!
Originally posted 29 October 2013, updated for Lightroom Classic and earlier versions in 2020.
SaveSave