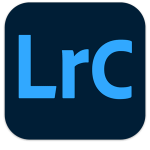 Lightroom Classic is well-known for its proliferation of keyboard shortcuts. For many years, Lightroom Queen has been recognized as the source of the most extensive keyboard shortcut list, including many that aren't on Adobe's own list.
The shortcuts and keyboard layouts vary by language. So last year, in conjunction with John R. Ellis (Plug-in Developer and also a Lightroom Guru on our Forums), we started publishing these in the 16 additional supported languages. We did this using a plugin Any Shortcut that John has developed.
Add and Change Lightroom's Shortcuts
We've often been asked if it's possible to create your own Lightroom shortcuts. There is a way of editing keyboard shortcuts using Translated Strings, but it's not for the faint-hearted. But now there's an easier option…
Outside of some shortcuts that Adobe have hard-coded into the program (such as 'G' for Grid view, 'D' for Develop), the Any Shortcut plug-in lets you add your own shortcuts, change some of them or even remove ones that cause confusion.
If you haven't already downloaded and use our shortcut lists, please go ahead and do so. And if you'd like to modify or add shortcuts, check out John's page for Any Shortcut! You can trial it for 30 days.
We've been very pleased with our use of the plug-in for what we wish to do with it and thought you might like to know about it too.
For extensive information on Lightroom Classic, see Adobe Lightroom Classic – The Missing FAQ.
If you have the Photography Plan, then as well as Classic you have access to the Lightroom cloud ecosystem including the mobile apps and web interface. For more information on these apps, see Adobe Lightroom – Edit Like a Pro.
Note: purchase of these books includes the first year's Classic or cloud-based Premium Membership (depending on the book purchased), giving access to download the latest eBook (each time Adobe updates the software), email assistance for the applicable Lightroom version if you hit a problem, and other bonuses.
We also have a special bundle offer for the two books. This includes Premium Membership for the first year as described above for the whole Lightroom family!