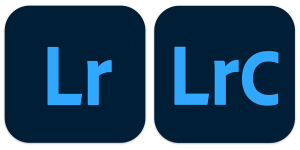 Quite a number of Adobe Creative Cloud subscribers have reported recently receiving an email from Adobe. The subject is 'Discontinuation of Creative Cloud Synced files'. The immediate question asked is does this mean I'm losing all my Lightroom photos in the cloud?
First, it is a genuine email from Adobe. Second, you don't need panic (but some may need to take action)
The email
Here's what the email says:
What does it mean and what do I need to do?
Most importantly, this has nothing to do with your Lightroom photos on the Adobe cloud. They are and will be unaffected.
It's purely the Dropbox-like folder/file sharing that's being eventually discontinued. All of the in-app stuff like Photoshop's Cloud Documents and Lightroom's Sync are not changing so nothing to worry about.
To see if you have any documents that are affected, open your Creative Cloud Files folder on your computer. It's documents you may have synced to there that will be affected (although not until next year.) Simply ensure they are moved from there to another location before February 1, 2024. You can also check by visiting https://assets.adobe.com/files which will again show you the files that will be affected.
For most Lightroom users, you will have nothing to do but continue enjoying your photography work!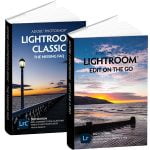 For extensive information on Lightroom Classic, see Adobe Lightroom Classic – The Missing FAQ.
If you have the Photography Plan, then as well as Classic you have access to the Lightroom cloud ecosystem including the mobile apps and web interface. For more information on these apps, see Adobe Lightroom – Edit on the Go.
Note: purchase of these books includes the first year's Classic or cloud-based Premium Membership (depending on the book purchased), giving access to download the latest eBook (each time Adobe updates the software), email assistance for the applicable Lightroom version if you hit a problem, and other bonuses.
We also have a special bundle offer for the two books. This includes Premium Membership for the first year as described above for the whole Lightroom family!