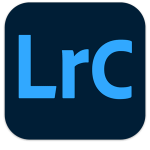 Since updating to Lightroom 11.4.1, Mac users have had a warning message when using Edit In…Photoshop. It says "This version of Lightroom may require the Photoshop Camera Raw plug-in version 14.4.1 for full compatibility." But in the CC App Camera Raw is marked as up-to-date on version 14.4. There is no version 14.4.1 available on macOS! So what does the error message mean, and what should you do?
Note: With the release of Lightroom Classic 11.5, ACR 14.5 has been released and the versions now match (August 17, 2022)
Lightroom versions and Camera Raw compatibility
Usually when Lightroom is updated, a corresponding version of Camera Raw (also known as ACR) is released. This means the edits are identical in either version. For example, for Lightroom Classic 11.4, the fully compatible version of Camera Raw is 14.4.
Occasionally Adobe releases a quick-fix double-dot version to fix an important bug, as they did with Lightroom Classic 11.4.1. Double-dots are fully compatible with the existing Camera Raw version (14.4), however Lightroom's mistakenly throwing the incompatibility warning on macOS. (It's not happening on Windows, because a Camera Raw 14.4.1 version was released to fix a crash bug that didn't affect macOS. 14.4 is still the latest on macOS.)
Because they're fully compatible, you can simply click Open Anyway and it'll behave exactly as it would when you were using 11.4. If you use Edit In…Photoshop a lot, you may want to tick the box Don't show again to stop it asking every time.
When the next versions of Lightroom Classic and Camera Raw are released, the message will disappear again, until the next time the versions are out of sync.
For extensive information on Lightroom Classic, see Adobe Lightroom Classic – The Missing FAQ.
If you have the Photography Plan, then as well as Classic you have access to the Lightroom cloud ecosystem including the mobile apps and web interface. For more information on these apps, see Adobe Lightroom – Edit Like a Pro.
Note: purchase of these books includes the first year's Classic or cloud-based Premium Membership (depending on the book purchased), giving access to download the latest eBook (each time Adobe updates the software), email assistance for the applicable Lightroom version if you hit a problem, and other bonuses.
We also have a special bundle offer for the two books. This includes Premium Membership for the first year as described above for the whole Lightroom family!