Current Books by Victoria Bampton
Adobe Lightroom 5 - The Missing FAQ - eBooks
£ 14.95 ($ 23.42 approx.*)
Adobe Lightroom 5 - The Missing FAQ - Paperback
£ 29.95 ($ 46.92 approx.*)
Adobe Lightroom mobile 1 for iPad - The Missing FAQ - eBooks
£ 3.95 ($ 6.19 approx.*)
Adobe Lightroom 5 - Free Quick Start Guide - PDF
£ 0.00 ($ 0 approx.*)

Current Books by Peter Krogh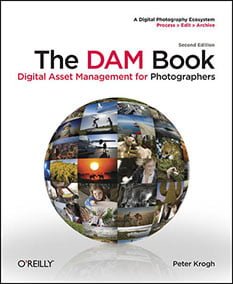 The DAM Book, 2nd Edition (2009) - PDF
£ 11.95 ($ 18.72 approx.*)
Organizing Your Photos with Lightroom 5 - eBooks
Formats: Multimedia PDF incl. videos
£ 20.95 ($ 32.82 approx.*)
Multi-Catalog Workflow with Lightroom 5 - eBooks
Formats: Multimedia PDF incl. videos
£ 20.95 ($ 32.82 approx.*)

Older Books by Victoria Bampton
Adobe Lightroom 4 - The Missing FAQ - eBooks
£ 14.95 ($ 23.42 approx.*)
Adobe Lightroom 4 - The Missing FAQ - Paperback
£ 29.95 ($ 46.92 approx.*)
Adobe Lightroom 3 - The Missing FAQ - eBooks
£ 14.95 ($ 23.42 approx.*)
Adobe Lightroom 3 - The Missing FAQ - Paperback
£ 29.95 ($ 46.92 approx.*)
Adobe Lightroom 2 - The Missing FAQ - PDF
£ 14.95 ($ 23.42 approx.*)
Adobe Lightroom 1 - The Missing FAQ - PDF
£ 14.95 ($ 23.42 approx.*)
* Approximate currency conversion shown based on Google current value. Final currency conversion from British Pound Sterling will be calculated by PayPal or your card company.
** Paperback shipping free to UK & US. Paperback shipping to other countries £5.00 | $ approx.*
All other items delivered by digital download.