Your Source for Lightroom Information
When you have a Lightroom question, where do you look?  Do you trawl through thousands of web pages looking for the information you need?  Maybe try to figure out the Help files?  From now on, you'll find all the help you need right here.
New to Lightroom? Start here…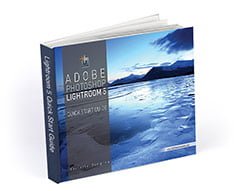 Adobe Photoshop Lightroom 5 – Quick Start Guide is a free 76 page PDF eBook. It's designed to help you get started with Lightroom and understand the basics, while avoiding the most frequent problems. Download it now!
The Key to Speed
Have you ever wondered whether there's a shortcut for your favorite tool?  The most comprehensive list of Lightroom's keyboard shortcuts is available for download, absolutely free.
Adobe Lightroom 5
The Missing FAQ
This is the reference book that should have shipped with Lightroom. It's full of real-world answers to real questions asked by Lightroom users on the forums.
Lightroom may have a mind of its own… but now you can learn how it thinks.
Read more »
Claim your free eBooks
Already bought the book at Amazon or another online bookstore?
A Friendly Helping Hand
Stuck?  Don't know what to do next?  Then hop over to our sister site, 
Lightroom Forums
, where we've got a really friendly team of experienced Lightroom users and instructors who are just waiting to help you answer those irritating questions, untangle that mess, and point you back in the right direction.
5.7's here! It's anxiously awaited by owners of the new Canon 7D Mk2 and Nikon D750, among others, but there are some other new features for Lightroom Mobile/Web too. Here are the update download links: Windows – Mac So what's new? Camera support, for a start: Canon EOS 7D Mark II Canon PowerShot G7 X […]